Professor Dr. Dr. Michael Knüppel Attended A Conference Organized by Istanbul University
From 28-29 November, 2022, Istanbul University held the conference Turkish and Mongolian Studies. Sir G. Clauson and Talat Tekin's Contributions. The conference was opened by various greetings, including one by the conference organiser, Prof. Dr. Mehmet Ölmez. During the conference, many scholars studied and discussed the so-called "Altai problem", which included the origin, development and differences of the two languages from word formation, syntax, morphology, functional semantics and other aspects in different periods.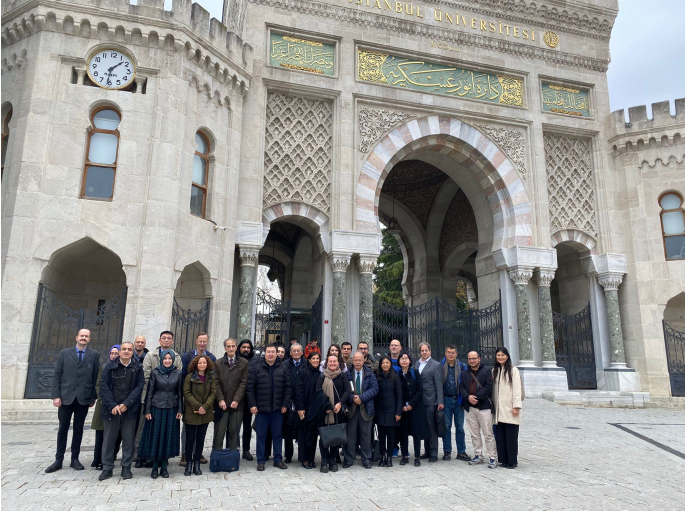 Professor Dr. Dr. Michael Knüppel represented ASC at Liaocheng University to have attended the conference and gave a lecture"Sir Gerard Clauson and Nostratic linguistics," in which he traced the reactions of various Nostratic scholars and those close to Nostratic research to Clauson's critical contribution to the first volume of V. M. Illič-Svityč's comparative dictionary of Nostratic languages (1971), addressing in particular Clauson's "appropriation" by some authors.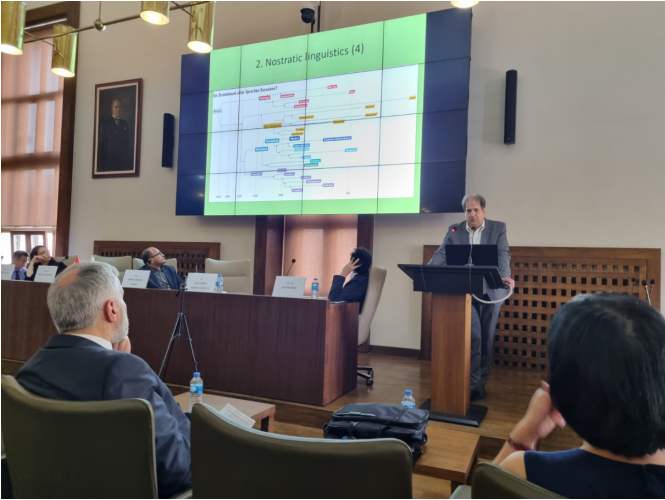 (Author: Yanfei Feng; Photos provided by Istanbul University).